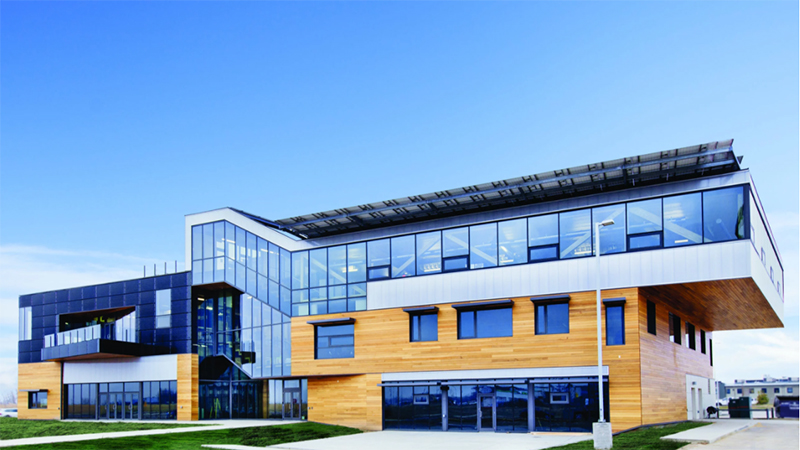 Nomen Projecti: Centre Mosaic, Canada
Scrie Projecti: Edmonton in Alberta, Canada.
Projectis:
Aedificatio Type est aedificium et locus commercialis in Edmonton AB, Hoc project commercii – Centra Mosaica – Alberta 's first LEED Platinum commercial building. Hoc propositum destinatum est exemplar esse constructionis sustinendae quae alios incitaret ad melius aedificandum et factum! Mixtum-usum aedificium, sunt spatia cooperantes, conclavia colloquia, studium daycare, yoga studiorum, et etiam caupona primae classis quae olera in horto in loco posito crescit. Gratias aulaei muri summus perficientur, incredibiles opiniones et abundantiam diei naturalis, hanc faciunt ambitum iucundam et fructuosam operis et fabulae. Hoc spatium cogitationis et inclusive designatum a Reimagine Architectis (olim Manasc Isaac).
Produciae sumus: Velum vitreum muri ratio 1968sqm
Serviceas: Design and production, shipments
Designa & Impletia Enginerii
Imprimis intellegimus technicam input in designatione progressionis magni momenti pro aedificiis inceptis. Our WJW team have abundant experiences and specialize in providing comprehensive design-assist and design-build services and budget from the beginning. Turma machinalis noster calculum professionalem basim faciet in Locorum Ventus Load et constructionem structuram exigere et conditionem, et materiae requisita ad solutiones flexibilium consiliorum occurrere clienti nostro. 'S expecta.
Ad omnia edificanda frons incepta, velum muri systemata, velum parietum unitatum, aluminium Fenetae & portae ratio basic notitia are:
Electis ,
Planum ,
Recetam ,
Latorum ventus locali.
Manufacta
Materiae secundum quid et bonae fabricandae magni ponderis sunt pro bono incepto, processus nostri ab ISO 9001 signis certificati sunt. Facultates nostras adiacentes consilium et productionem areas includunt, dynamicas innovationis et collaborationis per societates cum venditoribus materialibus et productorum praebitorum conferentes.
Omnes qualitates ditionis probationes exercentur a partibus independentibus tertiae sicut per clientem 'postulata, processus fabricandi per rigorem qualitatem dominii pertractat exercitationes tam humanarum quam experientium computatralium.
WJW praebent Team Installation officia et instruitur moderamen officia, consilium adiuvat intentio transfertur ad rem aedificandam in tempore et in mos. 'S pretio in editus. Partes proiectae comprehenduntur periti consilium procurator, machinarum machinarum, situs administratorum et princeps / situs operationum princeps, Team institutionem officia adiuvare possunt clientes nostros curare opportune et prospere proiicere executionem. Salus et salus sunt potissima pro omnibus inceptis nostris, methodus specifica declarationum et periculorum aestimationes usui provisae sunt.