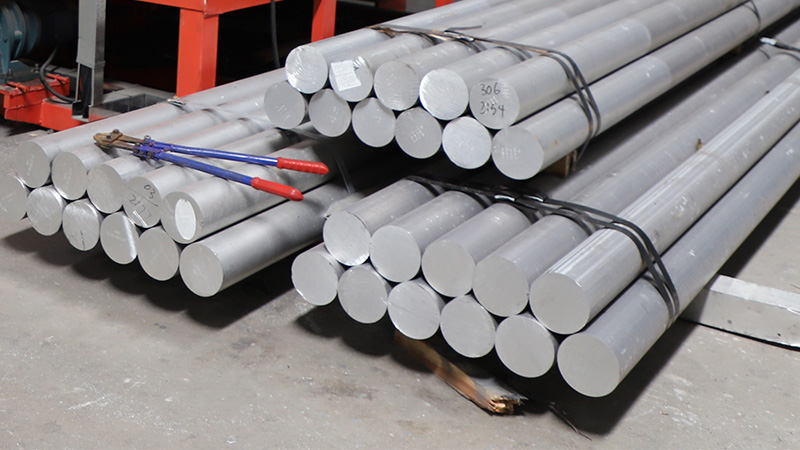 Aluminum profiles for windows and doors use a wide range of aluminum grades.
However, it is vital to understand only a few grades can provide high quality components.
The most suitable and commonly used grades for windows and doors are 6000 series, which include the following;
6061 Aluminum Grade
Arguably, one of the most popular and preferred aluminum grades for making window and door profiles. It is an alloy featuring highest level of corrosion resistance in the heat-treated aluminum alloy family.
6061 grade exhibits somewhat low strength compared to other grades in the 6000 series. Moreover, it has wide-ranging mechanical properties giving it incredible forming capabilities.
This specific aluminum grade is highly machinable, weldable, and cold-worked. Additionally, you can use heat treatment, and it also offers suitable joining characteristics.
You can drill, weld, stamp, bend, cut, and deep draw 6061 aluminum grade quite easily using cold working methods when in the annealed state.
Furthermore, it easy to strengthen it by heat treatment by placing it at a temperature of at least 320° F for several hours.
6063 Aluminum Grade
It is arguably, the strongest aluminum grade in the 6000 series used for making aluminum profiles for windows and doors. 6063 grade is extruded and features some of the ideal properties for doors and windows.
For instance, it features excellent corrosion resistance making it suitable for doors and windows applications. It is comparatively lightweight and exhibits incredible weldability, workability, and machinability.
6063 also offers a relatively fine finish and strength to weight ratio, thus a suitable choice for making profiles for windows and doors.
6262 Aluminum Grade
This aluminum grade is an alloy of silicon and magnesium. It offers excellent machinability properties and is usually extruded and cold-worked.
Mechanical strength and corrosion resistance of this aluminum grade is incredible. You can easily form this grade using conventional methods, but cold-working is seemingly the ideal technique in some tempering conditions.
6262 is highly weldable and often strengthens in aging process.