Aluminum windows and doors are presently used in a wide range of commercial, industrial, and residential structural products.
Essentially, these components have enhanced efficiency, durability, and performance in various applications.
They also provide better aesthetics and longevity compared to traditionally used materials like PVC.
Here are other vital reasons, which make aluminum material the most suitable for making windows and door profiles;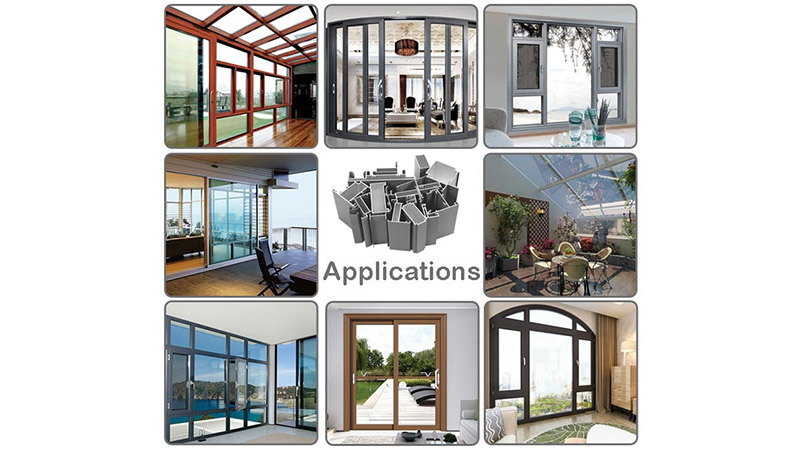 Optimum Safety
Aluminum offers exceptional strength making it difficult for intruders and unauthorized people to break in.
The framing holds high-quality hardware and multipoint locking systems offering good security for the windows and doors.
Incredible Strength To Weight Ratio
Aluminum is ideal for contemporary windows and doors framing since the material is strong and bears a substantially large amount of weight.
Its low density enables you to have slim profiles sturdy enough to hold the glass weight.
Superior strength of aluminum material allows you to create unique shapes and designs. These profiles may also hold multiple glass panes without compromising operation.
Excellent Durability And Low Maintenance
Aluminum windows and doors profiles are easy to maintain.
You only require a mild detergent and washcloth to clean and restore the surface material to its original appearance and lustre.
Additionally, powder coated aluminum profiles for windows and doors can withstand corrosion and other harsh environmental conditions.
Thus, you can use it in any environment and still attain desirable results.
Offers A Wide Range Of Shapes And Designs
You can easily choose the specific design or shape of aluminum profile suitable for your windows and doors.
Moreover, they also come in various colors, thus increasing your choice options based on your taste and preference.
Exhibits Ideal Energy Efficiency
Aluminum features thermal breaks or strips, which can stop heat gain or loss coming from the windows and doors.