Various components play a vital role in the safety, strength, and sturdiness of a building. For example:
Roof curbs
Skylights
Flashings
Canopies
All those accepted surely play a huge role in supporting the building's structural integrity. However, one often forgets the utility and efficiency of louvers. Building louvers are a vital component letting you understand how advantageous they are for your building.
What Is a Louver?
A louver comprises a set of fixed or operable blades. This arrangement helps give a proper airflow in them or buildings while keeping unwanted things such as dirt, water, and debris away from the interior of a home.
Why Should You Have Louvres in a Building?
Ventilation: Louvers may not be able to meet all the ventilation needs in metal buildings. But, when combined with other ventilation features, they supply additional fresh air to a home's air conditioning system. As a result, they help let out the stale and hot air and keep a building cooler while helping to balance the moisture level and lowering the chances of mold growth.
Air Quality Improvement: Louvres can improve air quality in a home. And it's no secret that poor air quality can lead to health conditions has the development of:
Lung infections
Lung cancer
And allergies and breathing issues.
Louvers installation in a building can potentially reduce these hazards and disease risks. Moreover, louvers allow for top-quality air circulation and keep pollutants away.
Providing privacy and Window Alternative
Louvers help give an effective clever. Moreover, you can have places where you do not want neighbors to be able to peep inside. Louvers are found where one cannot have windows due to construction or other aesthetic reasons. Louvers can prevent airflow reduction in buildings and help you maintain privacy. You get louvers in several sizes, colors, and designs.
Material of the Louvers
The experts in the louver industry consider steel and aluminum as the top choices of louvers' materials. Out of this, aluminum is becoming more prevalent due to its lightweight and highly durable properties. Louvers come with an insect screen with aluminum mesh with certain specs. The louvers comprise extruded material blades that are rewirable and removable.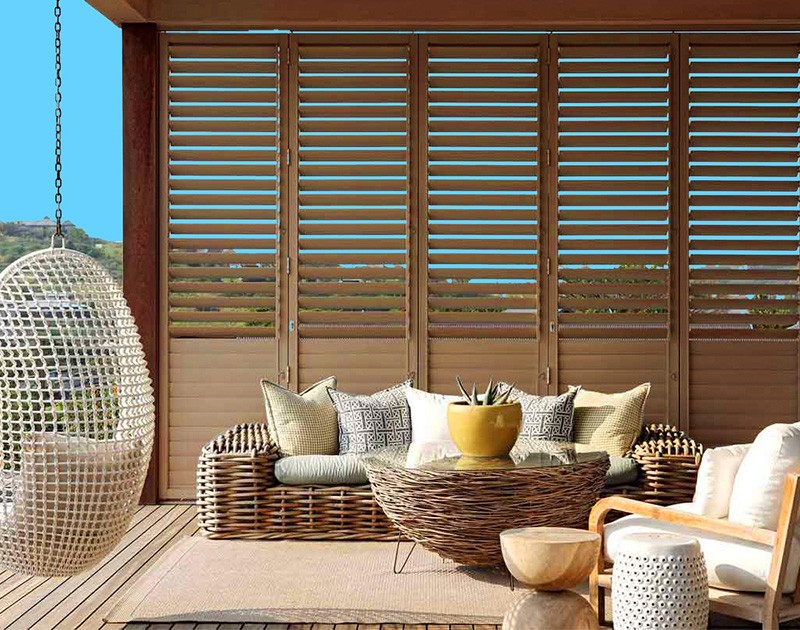 The Different Types of Louvres
Powder Coated Aluminium Louvers
These horizontal Aluminium Sliding Louver shutters create windows that provide ventilated integral spaces in the most important home locations. WJW Aluminium Doors can provide 50x36mm as a frame with three sizes of oval-shaped operable louvers, including:
63.5/90/115mm oval shapes. These louvers are top hung rolling to give complete sun shading performance. They can have a maximum width of 1200 mm.
Vertical Louver Shutter for Exteriors
These are fixed vertical louvers in elliptical-shaped blades. They hang over hand on the walls and have elliptical blades. They are also useful in residences and offices to keep debris away and have ample airflow and light inside.
Fixed Oval Blades Aluminium Louver
These shutters give the best outdoor fencing solutions. They act as privacy screens in pergolas and carports. When you are ventilation in residences, they can act as window screens for balconies, courtyards, facades, and verandahs.
Perforated Decorative Screen Louvers
When you need to get louvers in your building with a touch of extra elegance, you can go for perforated decorative screen louvers. These louvers are laser cut and perforated to give a decorated screen having a contemporary design that complements the building's design. They can be cut with a laser into any design of your choice on screen with a 50mm x 50mm frame. You can install these louvers between the floor and ceiling to give an appealing look to a building. You can order the aluminum laser-cut perforated decorative screen louver in 10 patterns.
Internal Sliding Shutter Louvers
Aluminium Internal Sliding Shutters are the most suited for large openings in an indoor area. You get panels and varied shutters that you can push to the left or the right. The sliding shutters of these louvers can rotate freely within 6-166° to adjust the light.
You can also see this internal Sliding Shutter in indoor areas to create a movable portion. The operable blades can be adjusted for their angle to provide the right amount of lighting and illumination. In addition, we can fabricate these louvers easily using aluminum material. In these times, we are finding a great demand for internal sliding aluminum louvers as they are reusable and recyclable.
Internal Sliding Shutters are ideal for fitting in big-sized windows and opening outdoors and indoors. They work more or less like French widows. Sliding shutters are movable shutters with one or more panels at the top and bottom tracks. These sliding shutters can move to the right and left. Moreover, aluminum sliding shutters are also helpful in covering the space between the ceiling and floors.
Sliding shutters use several panels and tracks and allow for adjusting the way divisions of areas in large spaces. The shutters have operable blades for adjusting an indoor area's light and provide privacy and security to the inhabitants of the residential or commercial space. Shutters made from aluminum are powder coated, easy to maintain, rust-resistant, and easy to maintain.
Internal Z Frame Shutter Louvers
The internal Z Frame Shutter is typically installed in small or medium-sized openings. Z Frame Shutter, made from aluminum, holds an advantage over similar louvers made from timber in that it does not warp or get damaged due to dampness. It is also mold-resistant and long-lasting. A WYW aluminum shutter will not peel or lose color for a long time and demands low maintenance. You just need to wipe them with a damp cloth to make them clean and shiny.
The internal frame shutter can have more than one panel, various hinges, and a Z frame with handle locks. This frame has a classic Z frame shape and is a decorative element within your home or commercial space. You can customize this shutter to complement the window shapes of different kinds. These shutters have operable blades that are useful to control the temperature and noise in an area. Powder coating on these aluminum shutters makes them attractive and retains their finish for a long.
WJW Aluminium Windows Co. Ltd. can supply all these safety louvers per your requirements. We are an established company manufacturing aluminum louvers for 30 years. Feel free to talk to us about your requirements.