Project Name: Keele
Project location:17 COKE 6-10Keele Street COLLINGWOOD
Project Briefing and Building overview
10 Keele Street is making a grand entrance in Collingwood, brought to you by Pirovich Developments and Carr Design. The architects have made sure to honour the neighbourhood's past by fusing contemporary style with elements of the suburb's heritage buildings and warehouses.
Comprising 45 residences spread across eight levels, this mid-rise hosts an exterior that mirrors the brick-and-concrete landscape of Collingwood's diverse industry past. The facade responds to the local warehouse vernacular with an array of neutral textures and colours, floor-to-ceiling glazing, and industrial concrete.
Step inside your apartment and you'll be greeted with interiors that reflect the exterior, characterised by subtle colour palettes and textures that deliver a perfect canvas on which to layer your individual style. Prepare to be impressed by the private outdoor space that links the living room to the master bedroom, providing an ideal space for relaxing and entertaining.
Residents will appreciate the spacious kitchens which feature an island bench, top-quality Miele appliances, integrated pantry, and premium marble or porcelain benchtops. Bathrooms also feature luxury fittings, providing a relaxing sanctuary where you can unwind at the end of the day.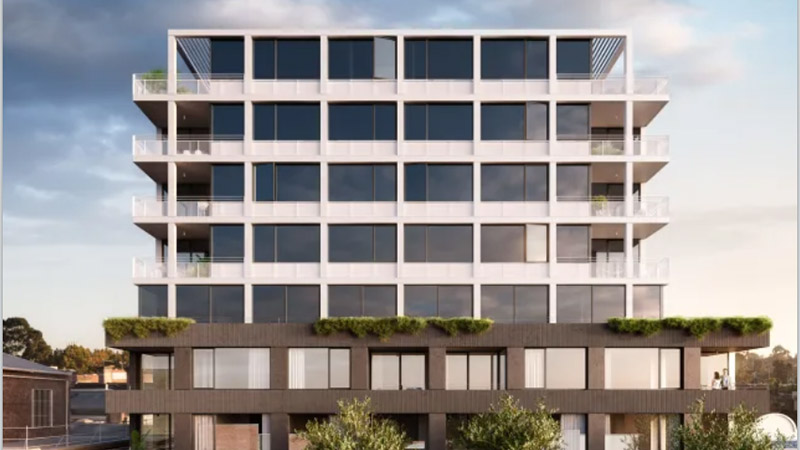 Products we supplied: Aluminium glass unitized wall, Aluminum window and door system, 3500 SQM.
Services we supplied: Design and production,shippments
Design & Engineering Capability
First of all, we understand the technical input in design development is very important for a project buildings . Our WJW team have abundant experiences and specialize in providing comprehensive design-assist and design-build services and budget from the beginning . Our Engineering team will make a professional calculation base on the Local Wind Load and exact building construction condition, and materials requirements to make a flexible design solutions to meet our client's expectations.
For all building facade projects, curtain wall systems, unitized curtain walls, aluminum windows & doors system basic information are:
Elevation drawing ,
Plan drawing ,
Section drawing ,
Local wind load .
Manufacturing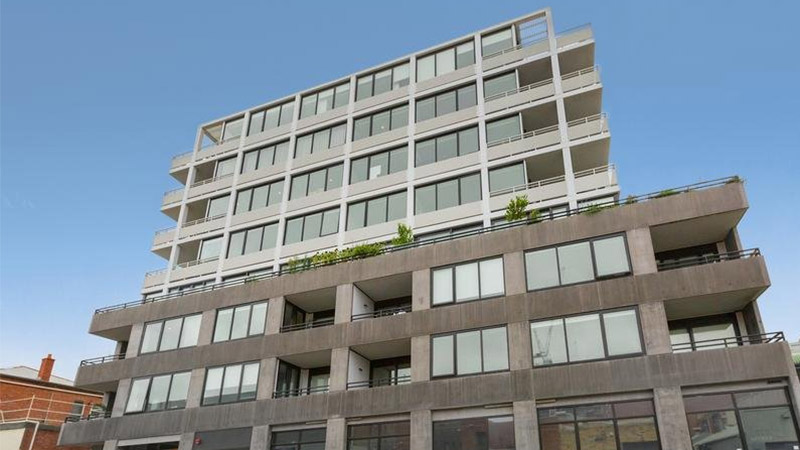 Qualified materials and good manufacturing are very important for a good project, our processes have been certified by ISO 9001 standards. Our facilities include adjacent design and production areas, contributing to the dynamics of innovation and collaboration by partnerships with material vendors and product suppliers.
Independent third parties carry out all quality control tests as per the client's requirements, manufacturing process goes through rigorous quality control exercises both by human and computerized testing.
WJW provides Team Installation services and Installation guidance services which help the design intent is translated to building reality on time and customer's cost within budget. Project teams are including experienced project managers, project engineers, site managers, and foreman/site operations leaders, Team installation services can help our clients ensure timely and successful project execution. Health and safety are the most important for all our projects, and specific method statements and risk assessments are provided for practice.
The Pros And Cons Of Aluminum Doors And Windows
There are many benefits to using aluminum doors and windows in your home, but before you make a decision, it's important to understand the pros and cons of each type. This article will outline the advantages and disadvantages of both types of doors and windows so that you can decide which is best for you.
Aluminum Doors And Windows
Aluminum doors and windows are a popular choice for those who are looking for a lightweight and energy-efficient option. They are also the most popular choice for new construction, as they are less expensive to install than other types of doors and windows. However, aluminum doors and windows have some drawbacks that should be considered before making a decision.
The main downside of aluminum doors and windows is that they are not weather resistant. This means that they will not keep out rain or snow well, and they may require additional insulation if extreme cold or heat is a problem. They also tend to be more brittle than other types of doors and windows, which can cause them to break easily. Finally, aluminum doors and windows are not as energy-efficient as other options, so they may require more maintenance over the long term.