Project Name:Hyatt Hotel
Project location:1 English St,Essendon Fields,VIC 3041
Project Briefing and Building overview
Hotel Overview
Conveniently located just 10 minutes drive from Melbourne Airport, Hyatt Place Melbourne, Essendon Fields boasts free airport transfers and 24/7 check in. Guests also enjoy free WiFi, a 24-hour fitness centre and non-smoking accommodation with Hyatt Grand Beds and 47-inch flat-screen TV's. A complimentary breakfast for 1 guest is included.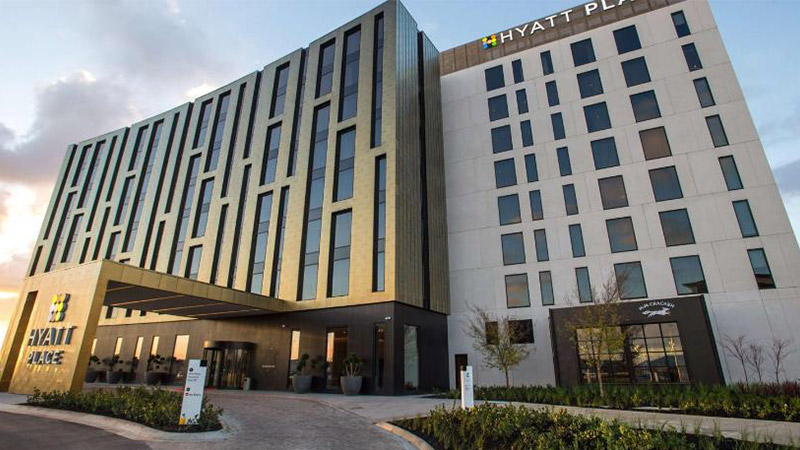 Hyatt Place Melbourne, Essendon Fields is just 20 minutes' drive from Melbourne CBD, steps from Essendon Fields Airport and a 2-minute walk from the city-bound tram.
The adjoining restaurant and bar Mr McCracken specialises in modern, seasonal food and cocktails in a vibrant atmosphere.
Hyatt Place Melbourne, Essendon Fields has meeting facilities catering for 2-30 guests. For larger functions and conferences, the neighbouring Hyatt Place Events Centre can accommodate up to 1,700 people.
The property also offers affordable onsite short-term and long-term airport parking.
Products we supplied: Aluminium glass unitized wall, Aluminum window and door system, 5900 SQM.
Services we supplied: Design and production,shippments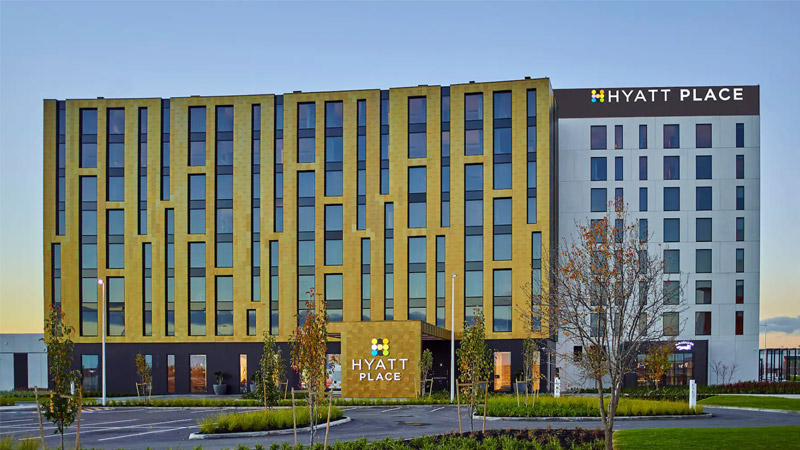 Design & Engineering Capability
First of all, we understand the technical input in design development is very important for a project buildings . Our WJW team have abundant experiences and specialize in providing comprehensive design-assist and design-build services and budget from the beginning . Our Engineering team will make a professional calculation base on the Local Wind Load and exact building construction condition, and materials requirements to make a flexible design solutions to meet our client's expectations.
For all building facade projects, curtain wall systems, unitized curtain walls, aluminum windows & doors system basic information are:
Elevation drawing ,
Plan drawing ,
Section drawing ,
Local wind load .
Manufacturing
Qualified materials and good manufacturing are very important for a good project, our processes have been certified by ISO 9001 standards. Our facilities include adjacent design and production areas, contributing to the dynamics of innovation and collaboration by partnerships with material vendors and product suppliers.
All quality control tests are carried out by independent third parties as per the client's requirements, manufacturing process goes through rigorous quality control exercises both by human and computerized testing.
WJW provide Team Installation services and Installation guidance services , helps the design intent is translated to building reality on time and customer's cost within budget. Project teams are including experienced project manager, project engineers, site managers and foreman / site operations leader, Team installation services can help our clients ensure timely and successful project execution. Health and safety are the most important for all our projects , specific method statements and risk assessments are provided for practice.