Project Name: 2090 Esen Residence
Project location:31 Edgewater Bqoulevard Maribyrnong,VIC 3032
Project Briefing and Building overview
Picturesque location overlooking the Maribyrnong River.
Spacious homes with large entertainer kitchens.
Prime location close to everything you need.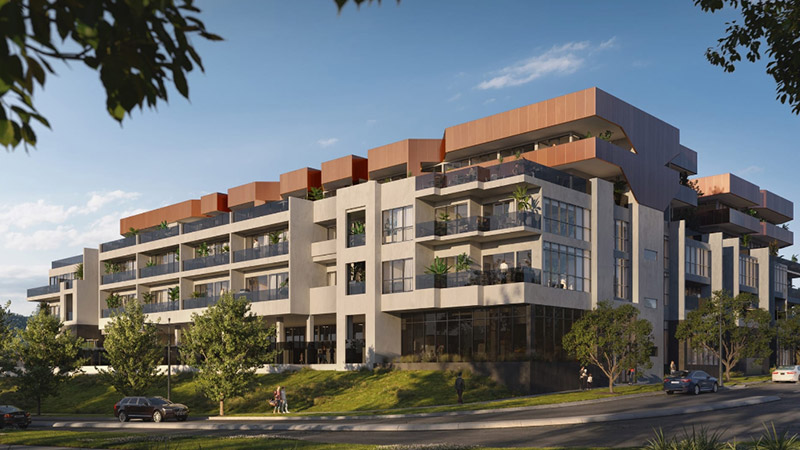 Esen embraces the nature of the Maribyrnong River to create private homes among trees, parks and community life — from the natural colours of the building's façade to the selection of native plantings and how each expansive terrace balances views and privacy along an elevated green corridor.
Positioned on the crest of a hill overlooking the Maribyrnong River, Esen is a landmark address featuring a collection of one, two and three bedroom modern residences above a new childcare centre, professional medical suites and other spaces designed to benefit the local neighbourhood. In every way, Esen is all about making a positive contribution to the community, and that commitment begins with its residences. This is where intelligently designed interiors, expansive terraces and gardens, a residential lounge and panoramic vistas towards the river, Flemington Racecourse and the CBD all combine to deliver an exceptional place to call home.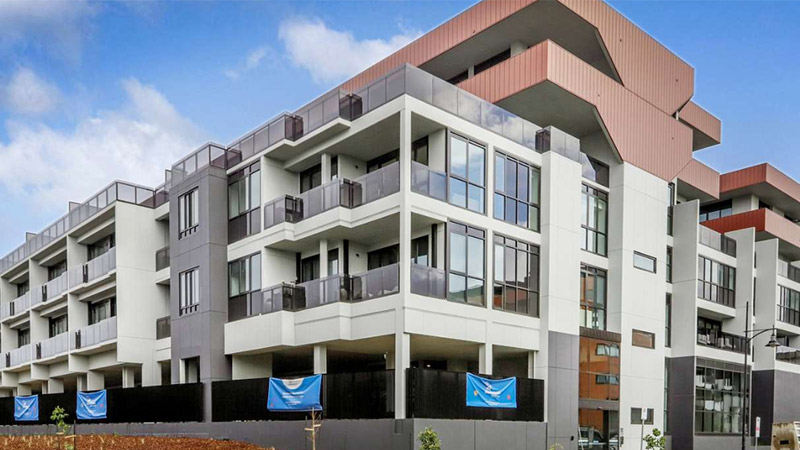 As the heart of the home, the kitchens have been created to make every meal a joy, with large preparation areas, durable materials, plenty of storage and integrated appliances. The interiors at Esen have been carefully designed to maximise natural light and views, and to connect seamlessly with a range of outdoor spaces.
From the ground floor garden beds of native shrubs and grasses to the private terraces above the podium with deciduous trees and flowering groundcover, the landscaping of Esen is a natural extension of the area's evergreen character.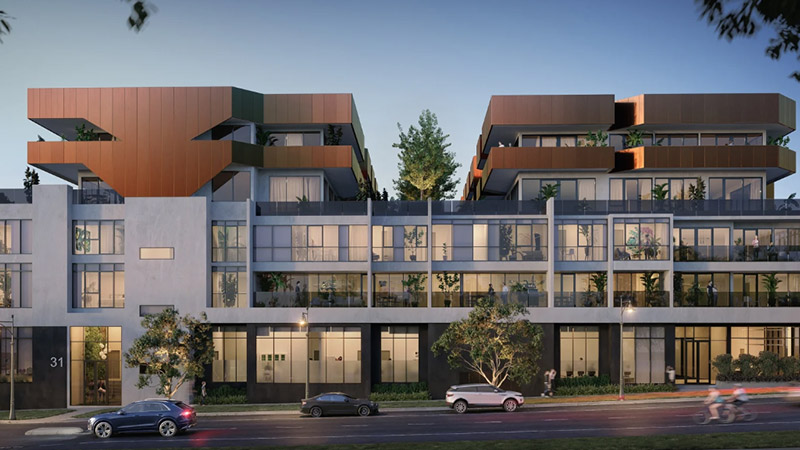 Products we supplied: Aluminium glass unitized wall, Aluminum window and door system,2336 SQM.
Services we supplied: Design and production,shippments
Design & Engineering Capability
First of all, we understand the technical input in design development is very important for a project buildings . Our WJW team have abundant experiences and specialize in providing comprehensive design-assist and design-build services and budget from the beginning . Our Engineering team will make a professional calculation base on the Local Wind Load and exact building construction condition, and materials requirements to make a flexible design solutions to meet our client's expectations.
For all building facade projects, curtain wall systems, unitized curtain walls, aluminum windows & doors system basic information are:
Elevation drawing ,
Plan drawing ,
Section drawing ,
Local wind load .
Manufacturing
Qualified materials and good manufacturing are very important for a good project, our processes have been certified by ISO 9001 standards. Our facilities include adjacent design and production areas, contributing to the dynamics of innovation and collaboration by partnerships with material vendors and product suppliers.
Independent third parties carry out all quality control tests as per the client's requirements, manufacturing process goes through rigorous quality control exercises both by human and computerized testing.
WJW provides Team Installation services and Installation guidance services that help the design intent is translated to building reality on time and customer's cost within budget. Project teams are including experienced project managers, project engineers, site managers, and foreman/site operations leader, Team installation services can help our clients ensure timely and successful project execution. Health and safety are the most important for all our projects, and specific method statements and risk assessments are provided for practice.
Aluminum Profiles Supplier
Looking for a reliable aluminum profiles supplier? Look no further than our team. We have years of experience in the industry and can provide you with the highest quality aluminum profiles. Our products are known for their durability and resistance to corrosion, making them perfect for a variety of applications. Contact us today to learn more about our services!
Aluminum Profiles Supplier: The Expert Group
The aluminum profiles supplier is an expert group that specializes in supplying aluminum profiles. The group has a team of experts who are able to provide you with the best quality aluminum profiles. The experts are able to provide you with the best aluminum profiles for your needs. They have a team of experts who are able to provide you with the best aluminum profiles for your products.